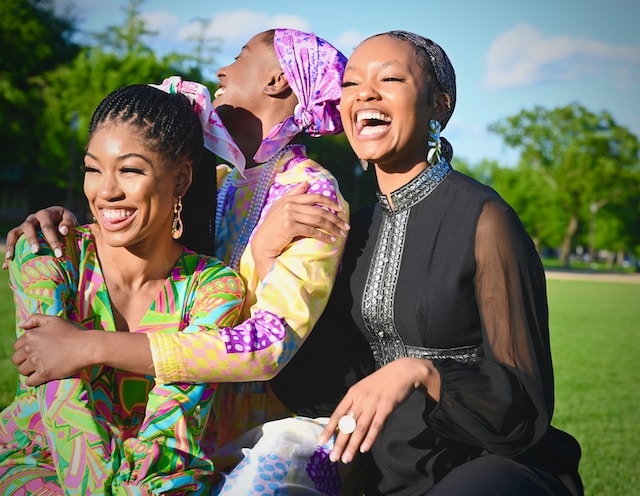 "A Black Women's History of the United States"
Reading suggestion and 19 story by Dr. Regina Stevens-Truss, Professor of Chemistry and Biochemistry
March is Women's History Month – but did you know that it began as Women's History Week in 1978, and declared National Women's History Week in February 1980 by President Jimmy Carter?  The initial celebration happened during the week of March 8th to coincide with International Women's Day.  In 1987 Congress passed Public Law 100-9 designating March as "Women's History Month" and since 1995, the US President issues an annual proclamation designating the month of March as "Women's History Month."
And perhaps because of Women's History Month, we may have all likely heard about Sojourner Truth, Harriet Tubman, Ida B. Wells, and Rosa Parks.  But there are many other courageous Black women in the history of the USA whose stories we may have never heard about.  A new book by historians Daina Ramey Berry and Kali Nicole Gross chronicles stories of amazing women.  The book: A Black Women's History of the United States, tells of several women whose heroism overcame the oppressive climate of their time – these are stories that need to be told. 
As the war on history accelerates, we need to continue to push back on any idea that whitewashes the history of Black people in the USA, or that dilutes the history of incredible women.
Freelance writer Krishna Mann brilliantly summarized this book in her Ted.com Ideas Worth Spreading piece – check it out!
My plan for this spring break is to continue reading this book – it's available in paperback and hardcover at Amazon, and also on Kindle and Audible.
Stay safe this break, and see you in spring!
---
About 19: This Month in Black History
Dear friends, several of you have asked about the history of these monthly posts, so here is the back story.
Since July of 2020 Lisa Brock, Professor Emeritus (former Academic Director of the ACSJL and Professor of History) and I, as the Director of our HHMI Inclusive Excellence program, began sending these stories to the campus in preparation for our first celebration of Juneteenth. Every post had the following message, which helped explain the impetus for the posts as well as why 19:
*The Faculty Advisory Board of the Arcus Center for Social Justice leadership and the HHMI Inclusive Excellence Faculty team present this monthly notice aimed at educating the K community on African-American history and culture. 19 marks 1619, the year in which the first set of African captives were brought to what would become the United States, and June 19th, 1865, the day that Blacks celebrate the end of enslavement in the US. Both of these dates, and their meanings, were largely unknown to many outsides of the Black community. We feel much of the "surprise" at recent uprisings led by the Black lives Matter movement derives from a lack of knowledge of the rich fabric of Black History. Thus, beginning this month, and every month, hereafter, we will offer messages like this one to help better educate our College community as we work towards being an anti-racist Institution.*
As we grow into being a more inclusive community, learning history (all history) is critical.  Kalamazoo College has a rich and complex past that we should all learn about – if you have not read Anne Dueweke's book, Reckoning: Kalamazoo College Uncovers Its Racial and Colonial Past, yet, consider reading it.  Also, there is lots of good stuff in the College's archives – contact Lisa Murphy for how to access these.
Write a 19 Story
Have a story to tell? Or, know of a story that needs to be told? Please contact: Regina Stevens-Truss, Professor of Chemistry and Biochemistry, and Director of the HHMI IE program.