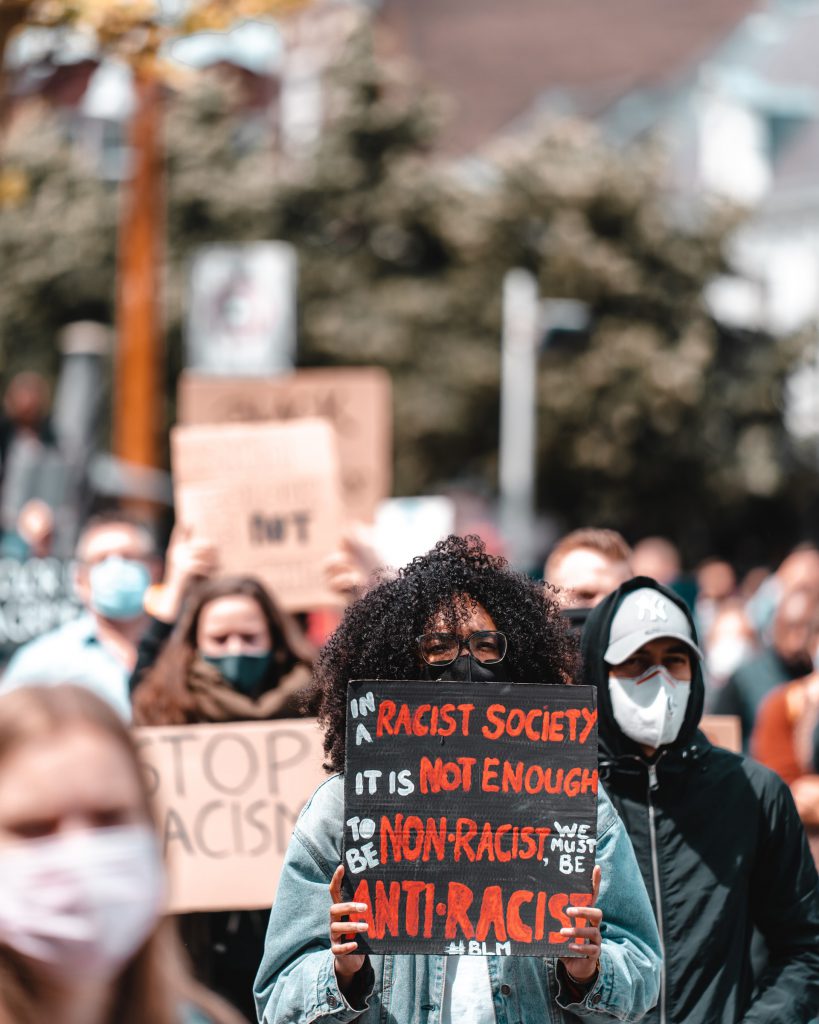 What is the ARRK?
The AntiRacism Reading Knook (ARRK) is a collaboration between the K College library staff and our Inclusive Excellence (KCIE) leadership team. This initiative seeks to facilitate campus-wide engagement with the books in the KCIE Reading for Change book collection. This collection was created to encourage learning about and facilitate greater access to antiracism information to all members of the campus community.
The ARRK is intended to help
reduce the barrier to entry into reading antiracism books,
identify campus facilitators with experience teaching and/or disciplinary expertise to provide context and guide discussion,
foster broader relationships among faculty and staff, and thus
build greater capacity for an inclusive campus through sustained and focused engagement with shared texts.
---
How Does the ARRK Work?

In the past the ARRK initiative hosted an open discussion of either one or two chapters from a selected book or a current article on an antiracism topic. The discussion was led by a member of the K College community who has experience with, training on, and/or knowledge in relation to the reading.

For the 2022-2023 academic year, we will read Anne Dueweke's book Reckoning: Kalamazoo College Uncovers Its Racial and Colonial Past and talk/brainstorm on what we are doing/can do about the issues of systemic racism raised in the book.

Each month we'll read a chapter and pose a question or two—essentially what were your big takeaways/surprises? Do we still see these things happening? What are you doing/can you do in your area to make changes/address these issues? Mia Henry will hopefully be able to provide additional questions using the ideas and framework provided by Justice at Work.
ARRK Schedule
Introduction – September 20th 4:10 p.m.
Chapter One: Ascendancy – October 18th 11:30 a.m.
Chapter Two: Dissenters and Heretics – November 15th 4:10 p.m.
Chapter Three: The Shape of Things – January 17th 11:30 a.m.
Chapter Four: Behind the Mask – February 21st 4:10 p.m.
Chapter Five: "There Is No Innocence" – March 21st 11:30 a.m.
Chapter Six: The Brick Wall – April 18th 4:10 p.m.
Conclusion – May 16th 11:30 a.m.
Where Does the ARRK Meet?

All discussions will be held in the ARRK Meeting Space on Microsoft Teams.
---
Apply to Lead an ARRK Session
Have an idea for an ARRK discussion? If you are interested in facilitating an ARRK session, please complete the ARRK Discussion Leadership Application form. (Facilitators will receive a $50 stipend).
AntiRacism Reading Knook Discussion Leader Application
Questions?
Contact Regina Stevens-Truss (Regina.Stevens-Truss@kzoo.edu) or Bruce Mills (Bruce.Mills@kzoo.edu).