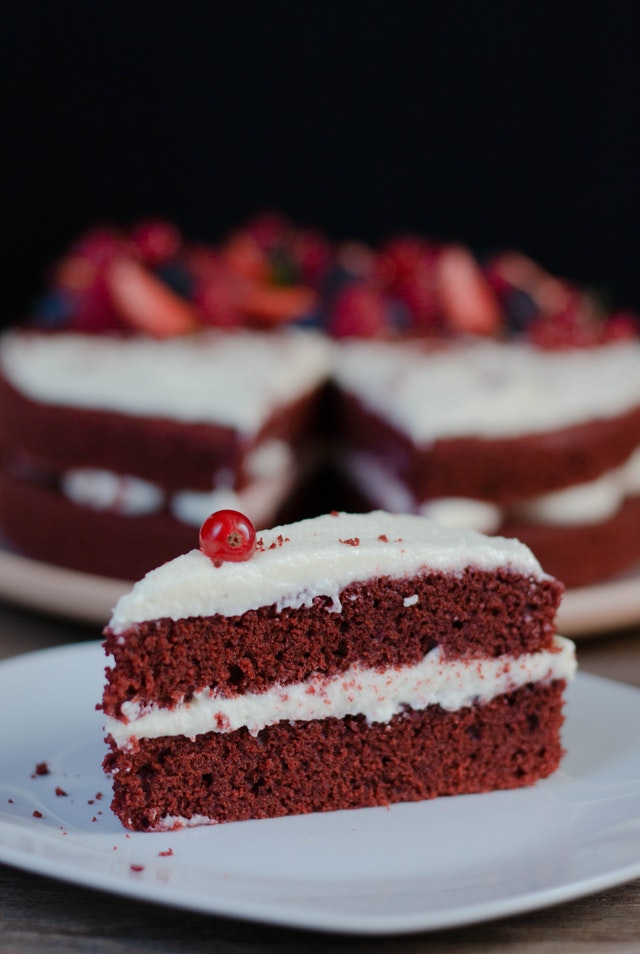 by Drs. Fari Nzinga and Regina Stevens-Truss
Happy Juneteenth everyone! Today, everyone in the United States can enjoy a federally-recognized holiday in honor of Juneteenth, and many may have heard the story of its roots at least once – on June 19, 1865, two years after the Emancipation Proclamation, enslaved Africans in Texas were finally informed that they could claim their freedom. Imagine the joy and celebration, and the birth of Juneteenth (celebrated since 1865 by many Black people – you can re-read this Juneteenth story). By now then, you may know about the why behind the holiday, so this final story of the 2021-22 school year will focus on some of the how to celebrate Juneteenth – the culinary traditions.
As in most cultures around the world, Black people typically celebrate with and gather around food. Red-colored foods and drinks are of primary significance to the culture. Culinary historian and chef, Michael Twitty, discusses in Oprah Daily (The Traditional Foods of Juneteenth Carry a Rich History, Dating Back Centuries), "Texas was at the end of the world to the Antebellum South. There were a lot of enslaved Africans who were coming to Texas from the continent and through the Caribbean. The color red is highly associated with the cultures that would've come through the later years of the trade, which would have been Yoruba and Kongo." Twitty also writes in his blog, Afroculinaria, "enslavement narratives from Texas recall an African ancestor being lured using red flannel cloth, and many of the charms and power objects used to manipulate invisible forces required a red handkerchief" (Juneteenth, A Culinary History Part 1).
The places where many newly-imported African laborers passed through, cultural and culinary traditions were carried along and continue to manifest. For example, Dr. Fred Opie, makes the connection that West African peoples like the Asante, Yoruba and Kongo among others, marked special occasions with the offering of sacrifices, especially the red blood of white birds and goats.
Soul Food Scholar Adrian E. Miller has further traced red drinks served at Juneteenth celebrations to the fruits of two native West African plants: the kola nut and the hibiscus flower. The kola nut, typically white or red, was and still is served to guests throughout West and Central Africa as a snack to chew, used as a water purifier, or steeped for tea. The flowers of the hibiscus, too, are often stewed to make a reddish-purple, tartly-sweet tea called sorrel or bissap.
A traditional Juneteenth spread consists of barbeque and red foods: tables lined with bbq chicken, hot links, watermelon, hibiscus tea, and, more recently, strawberry soda and red velvet cake. In addition to the cultural and spiritual meanings behind the red-colored foods, the color red symbolizes not only the bloodshed of enslaved people who never tasted freedom, but the resilience of all Black people in the face of continued oppression. Sides like cabbage, collard, turnip or mustard greens, and black-eyed peas are typically served as well. Often called prosperity dishes and eaten during the new year, black-eyed peas are said to bring luck and greens and cabbage, of course, money and abundance.
However you choose to celebrate Juneteenth, the point is to place one's experience within a larger, historical context; to connect with family and cultural traditions, and to realize one's own definition of freedom. This June, and in the many to come, take a moment to reflect and honor those who have demonstrated resistance to oppression (check out the Freedom Lifted "6 Ways to Resist" exercise by Mia Henry).
As Adrian Miller so eloquently puts it: "I think about all of those Emancipation celebrations, church suppers, family reunions and other occasions when people got together to celebrate, renew family ties and friendships, and affirm their humanity." Chew on that.
Again this year, these monthly Black History stories have been brought to you by the ACSJL and the HHMI Inclusive Excellence team, and are aimed at educating the K community on African-American history and culture as we continue to work towards being an anti-racist Institution. The number 19 marks multiple important dates in the lives of Blacks in the USA – 1619 being the year in which the first set of African slaves were brought to what would become the United States, and June 19, 1865, marking the day that Blacks celebrate the end of enslavement in the US.
We need to know our history, we need to teach our history, we need to remember our history.
Would you like to contribute a story?
Anyone can contribute a 19 story. Contact Regina Stevens-Truss at Regina.Stevens-Rruss@kzoo.edu for information on how to get started!