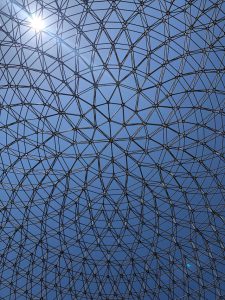 Kalamazoo College faculty and staff are invited to attend a series of workshops on the principles of Universal Design for Learning (UDL), facilitated by the Center for Applied Special Technology (CAST). UDL is a teaching framework that promotes inclusivity in the classroom and provides guidance for designing materials and pedagogies that reduce unnecessary barriers to learning.
When: 6 workshops spread across the school year:
First session: Thursday, October 13, 2022 4:15 – 5:45 p.m. via Zoom (introducing basic principles of UDL)
Where: Zoom info will be sent to you when you register.
How: Faculty and staff interested in participating in the 1st workshop and/or subsequent workshops are invited to sign up for the workshop series by filling out the UDL Workshop form via SignupGenius.com.
Why: We all care about our students and endeavor to provide inclusive and supportive classroom environments that enable all our students to thrive . However, despite our best efforts, this might prove hard to accomplish. This workshop series will introduce staff and faculty to a set of core principles for inclusive curriculum development and provide a blueprint for creating instructional goals, methods, materials that work for all learners. The workshops will give participants the tools and space to make changes to their existing pedagogy materials, no matter how big or small. By putting participants in groups, the workshop series enables collaboration and exchange, so that colleagues can benefit from each other's expertise and experience.
Petra Watzke
Brittany Liu
Manfa Sanogo

With support from Kalamazoo College Inclusive Excellence mini-grant fund.