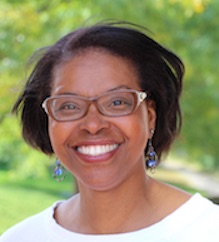 "Happy Holidays"
by Dr. Regina Stevens-Truss
How many times have you written that, heard that, or received that wish at the end of an email or in a card? Likely hundreds of times every year. How many times, however, have you (we) stopped and reflected on what exactly we were wishing or being wished?
I have personally experienced Christmas Celebrations in Panamá, in Spain (Madrid and Valencia), in France (Strasbourg), and in South Africa (Johannesburg, Cape Town, and Durbin) – oh, and of course in the USA – and every one of these celebrations have been different.
There are many December Holidays across the world, all with their own rich traditions. So, for this December 19th story, we will just share some links with some readings and videos for you to enjoy as you reflect on your own cultures and traditions.
Readings and Videos
Just for Grins – reply to this post with celebrations you are aware of and that are not listed in these links – maybe tell us one of your traditions!!!
Wishing you and your loved ones, Peace, Health, and Joy this Holiday season.
Regina Stevens-Truss
Questions?
Questions about this series or if interested in authoring one, please contact Dr. Regina Stevens-Truss (Regina.Stevens-Truss@kzoo.edu)